CUSTOMER CENTRIC BY DESIGN WEBINAR SERIES
Prioritizing Your Digital Product Roadmap
On-Demand Webinar
On-Demand Webinar
Learn how to create strategic alignment around business goals and customer needs
With competing business objectives and changing customer needs, prioritizing your digital product roadmap can be a struggle for organizations of all sizes and across all industries. The second in our series, Customer Centric by Design, this webinar is lead by Cake & Arrow's Director of Program Management, Jen LaRue and focuses on how to use product to create a foundation for strategic alignment and management buy-in. In it she is joined by a panel of technologists, UX researchers, and strategists, and walks through:
What a product roadmap is and what it is not

How to prioritize feature sets backed by customer insights and business KPIs

How to make it all happen with best practices and lessons learned
Host
Join Jen LaRue, Director of Program Management at Cake & Arrow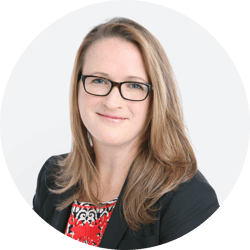 As Director of Program Management, Jen ensures that Cake & Arrow teams have a plan to successfully deliver on the needs of our clients. With over two decades of experience delivering customer solutions in eCommerce, print and digital marketing, advertising, content strategy, new business R&D and product development, Jen has helped companies like Martha Stewart, Bookspan and GLG design, build, and launch their digital product suite backed by research, analysis, prioritization and roadmapping.
Other webinars in the series
Catch up on the webinar series. Watch Demystifying User Research, on demand.
The first in our webinar series, Customer Centric By Design, in this webinar Cake & Arrow's Kate Muth discusses Cake & Arrow's approach to qualitative user research and how it can be applied within a variety of business scenarios to create more value for customers, and by extension, businesses themselves.
Everything that's new and fresh.
Subscribe to our newsletter to stay in the know about future webinars, research reports, and other Cake & Arrow news.